I'm having a crappy day.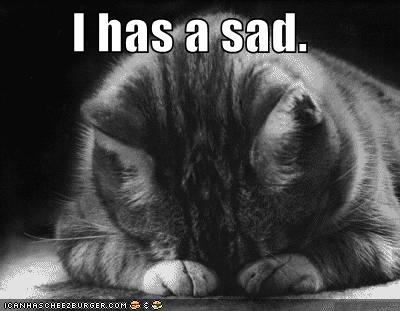 I didn't sleep at all last night, I was exhausted in the morning. But I was excited because I had some interesting (by my definition) plans, but they fell through and basically disintegrated to pieces because of some weird immigration technicalities. I instantly lost all interest in doing anything else and spent the balance of the afternoon laying on the couch sucking my thumb (really… it felt like I was).
About 5pm it all changed. I got myself off the couch, rinsed off my thumb, and did a little old lady a really really small favor. Boy, she was so grateful you'd have thought I saved her life!! She hugged me over and over again, gave me kisses all over my face, and had the biggest smile as she walked out our door. I instantly felt better. In fact I feel great.
… for now anyway.
If you're down in the dumps, do someone a favor, it'll make you feel all better!