I very infrequently buy/get new shoes, so I think it's worth taking the time to introduce my new shoes to the world.  They're very special for two reasons:
The person who bought them for me
See if you can figure out the second reason 🙂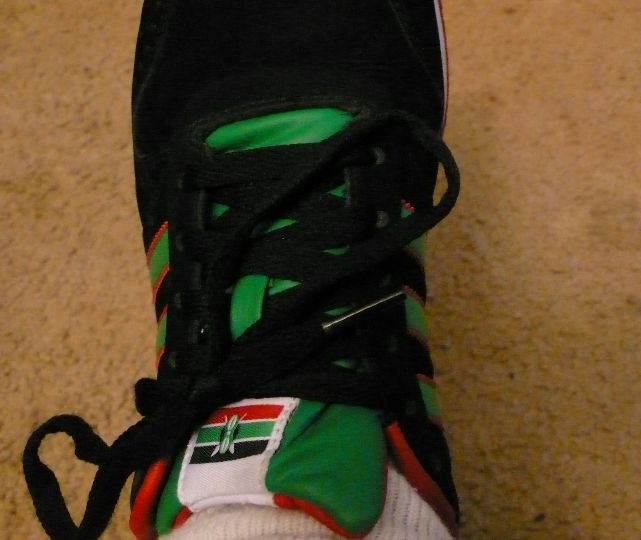 They kinda messed up on the colors inside the shield…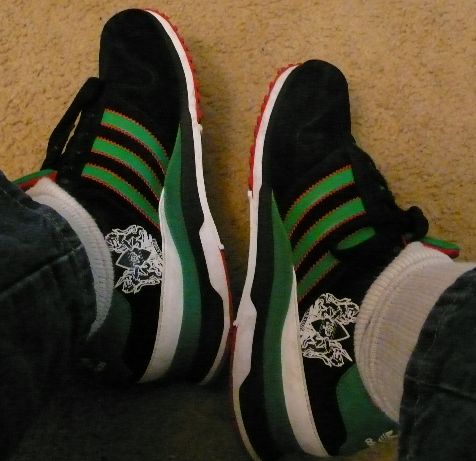 I'm going to walk all over you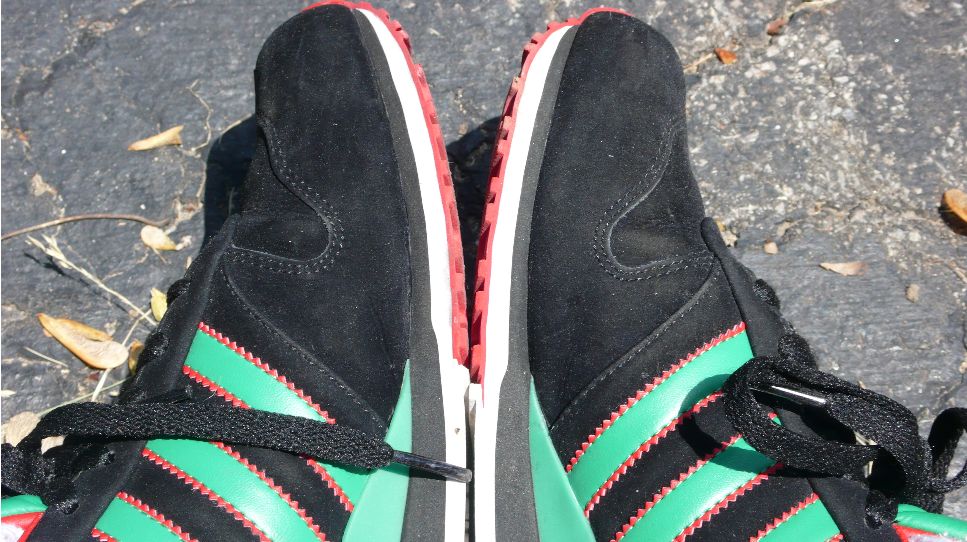 Makes me homesick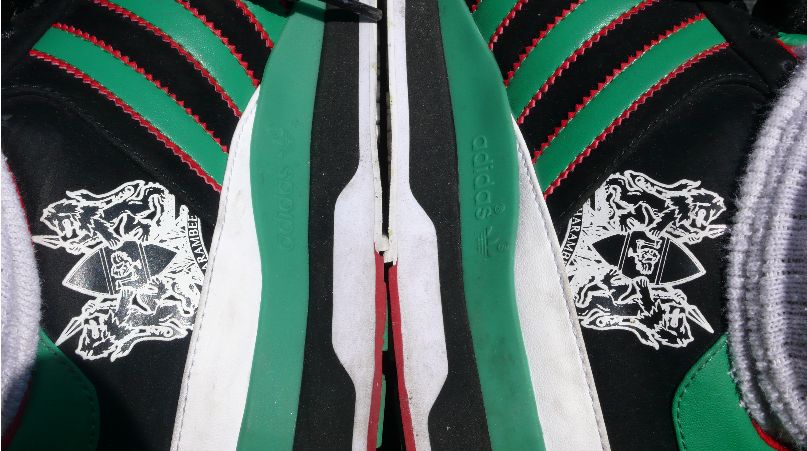 🙂 No you can't have them. They're mine.